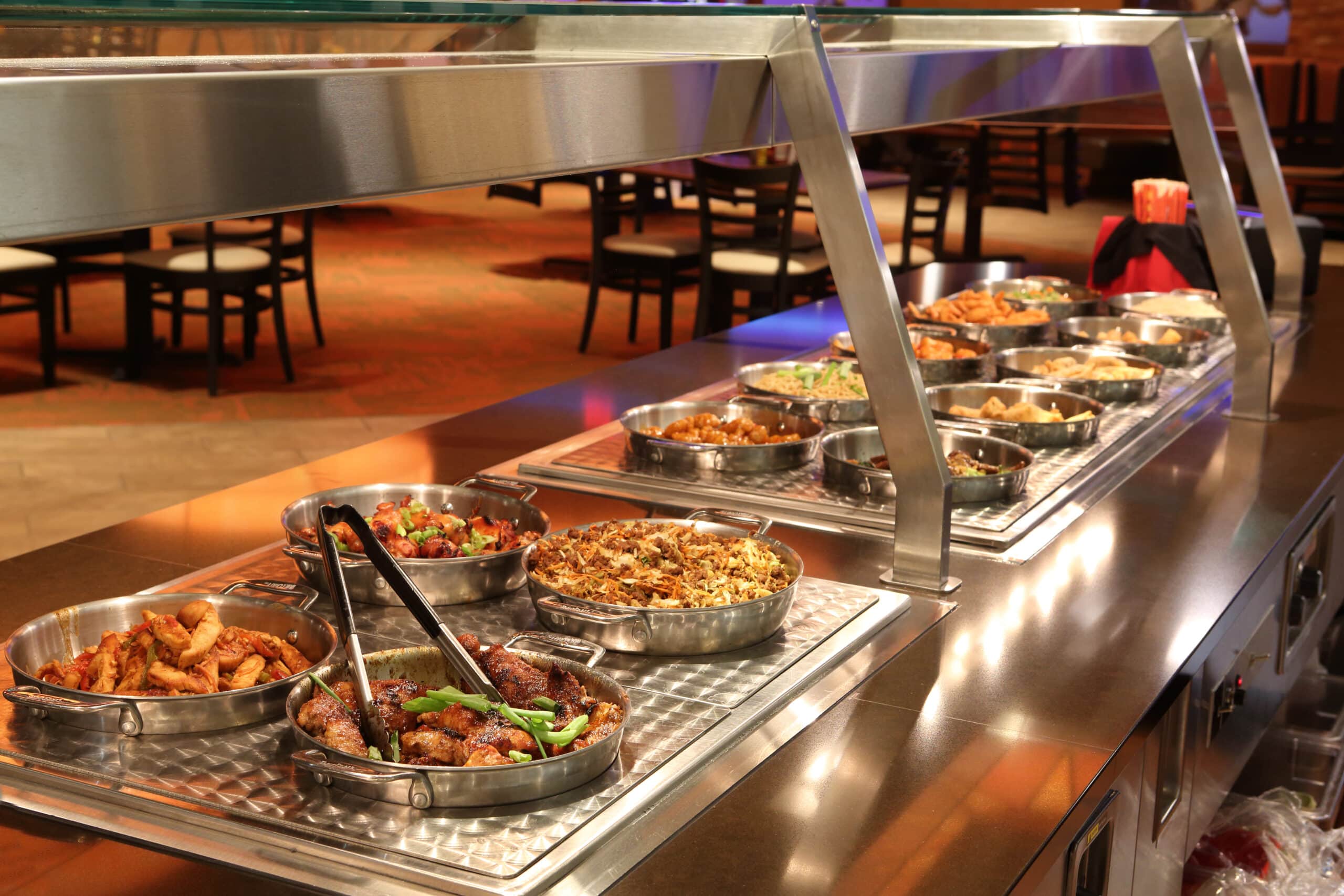 Some of our classic favorites return alongside a few exciting new recipes that are certain to become favorites. You will find our Chefs preparing your meals in a traditional wok at the Asian Station with new specialty features each week. Carving some of the most tender, slow cooked specialties, our Chefs at the Carving Station will showcase daily features. Request a steak cooked to perfection and other grilled items from our Homestyle Station.  Enjoy brick oven Pizzas and plates of pasta, all made from scratch, at the Pizza and Pasta Station. You will not be able to stay away from the salad and dessert station with our hand crafted Gelato.
Breakfast Buffet
Sunday | 8am – 1pm
Adults: $13.47
Kids (age 3-12):  $6.19
Kids (under 3): Free
Includes made to order omelets and waffles.
All meals include refillable beverages of choice.  Excluding alcohol.
Dinner Buffet
Thursday | 4pm – 9pm
Adults: $18.67
Kids (age 3-12):  $13.47
Kids (under 3): Free
Friday & Saturday | 4pm – 9pm
Adults: $20.99
Kids (age 3-12):  $14.99
Kids (under 3): Free
Monday-Wednesday | CLOSED
Please call 208.238.4840 to speak with a host for any questions.
We Have the Right to Refuse Service.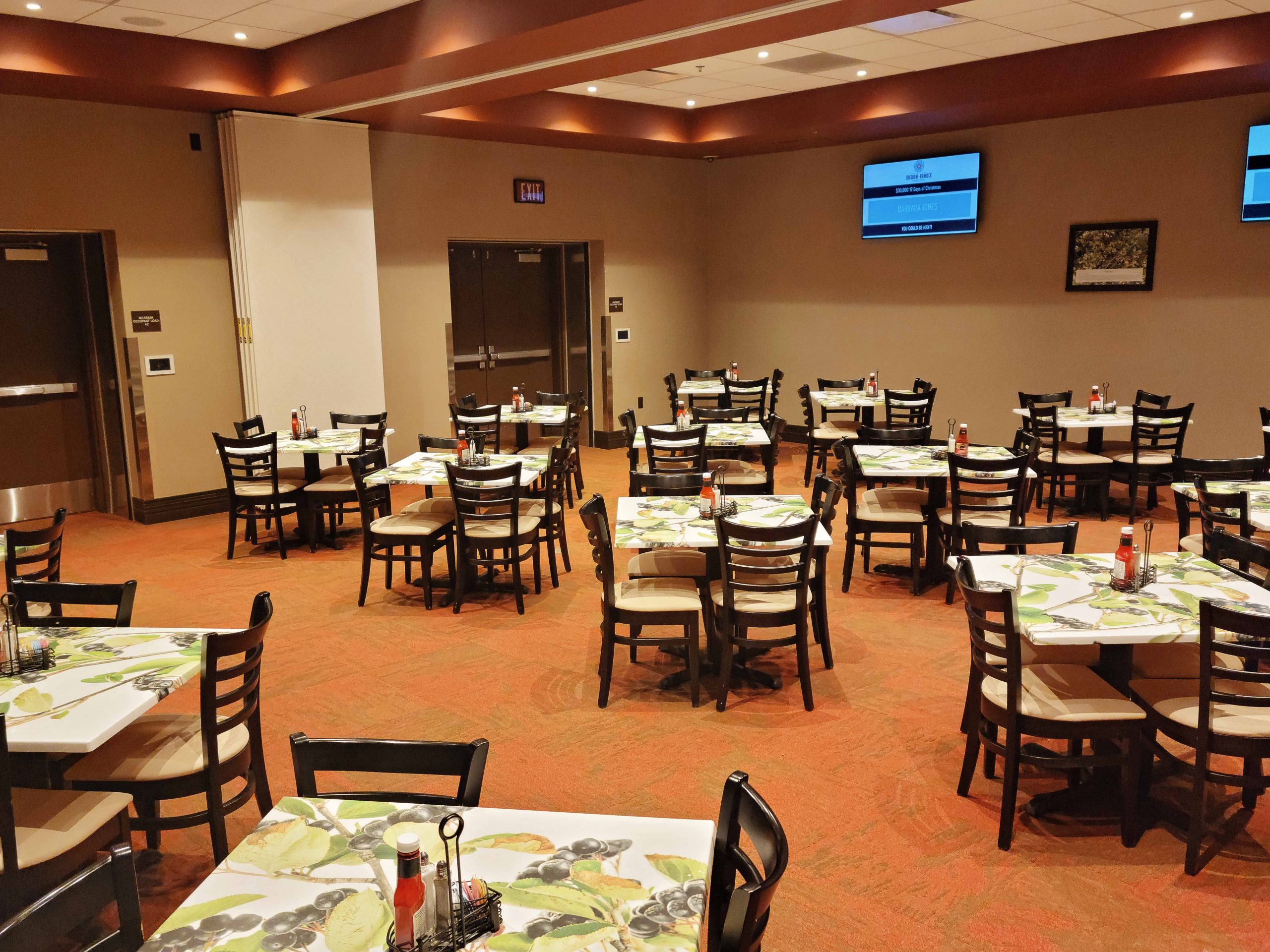 Chokecherry is one large room that can be divided into two smaller breakout rooms.
The Chokecherry Room is the perfect place to have family get togethers or business meetings.  It's a private room, adjacent to the buffet.  Guests can meet in the room and grab their favorite foods from the buffet.  It's a great way to get people together and not have to worry about clean up.
We can set up the room on the same day you call or schedule your party days in advance.  Please call 208.238.4840.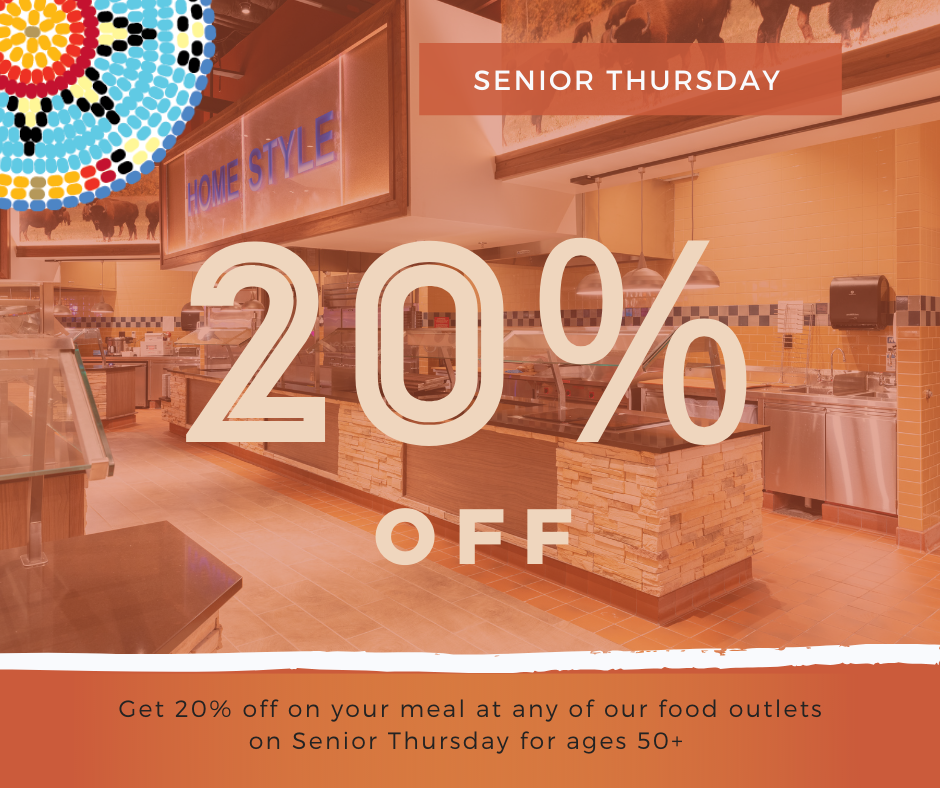 Don't forget to stop by the Players Club to see if you qualify for special food offers or discounts to be redeemed our food outlets.
If you are not a Players Club member, sign up to start earning your rewards today!
Offers cannot be combined.